We asked, and Bec and Ruben said YES!! They didn't get married... they GOT HUBBIED

For the whole scoop, check out the project's website: Click here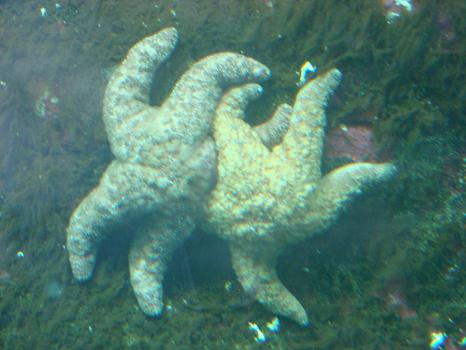 GET HUBBIED was a multi-tiered project about the fragile yet resilient institution of marriage. Conceived and curated by artist Bettina Hubby and produced through her collaborative studio, HubbyCo., the project not only explored the idea of marriage through various media, but also took this investigation several steps further by staging, on September 25th, 2011, a genuine and legal wedding. After a year long process of vetting applicants and conducting extensive video interviews, the couple was found, and now they've been HUBBIED.
In this unorthodox and truly once in a lifetime approach to tying the knot, Bec Ulrich and Ruben Diaz entrusted all the details of their wedding ceremony to HubbyCo.'s hand-picked collection of over two dozen artists, filmmakers, writers, musicians and designers—among them Barbara Bestor, Ed Ruscha, Joe Sola, Skip Arnold, Roger Herman and Michele O'Marah. Tailored specifically for Bec and Ruben, each artist reinterpreted an aspect or detail of the wedding, from invitations, music and car decoration, to photography and flowers.
Marriage, a broadly interpreted and lastingly resonant idea, remains the only widely accepted form of officially honoring the relationship between two loving individuals. From the elements and rituals surrounding the ceremony, to its social, legal and financial implications, the very act of this union deserves exploratory consideration. GET HUBBIED was designed as a multi-media, multi-dimensional investigation and celebration of this time-honored institution, which manifested itself through Bec and Ruben's ceremony.

"Marriage is a subject people have a strong opinion about. California's Proposition 8 has elevated dialogue worldwide on this deeply important inalienable right. Like birth and death, marriage is universal; I think the subject can serve as a launching pad for potent artwork. Instead of doing a solo exploration or a group show about marriage in a gallery format, I wanted to expand it to a more interactive, joyful and real experience. This time-honored and controversial ritual became the creative platform for the GET HUBBIED collective of artists alongside Bec and Ruben and their families and friends.
"My parents have been married and divorced to each other four times and a fifth time to other people. Currently, they are both divorced, and dating each other. My younger sister and I have each been down the aisle and back, and she's remarried. Also, and amusingly, my last name, Hubby, means 'partner' or 'husband.' To GET HUBBIED, as in: get partnered up/get a spouse, is a natural and personal title for this project."