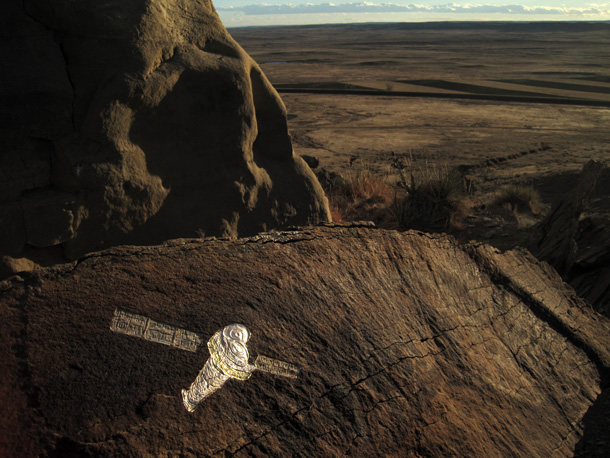 Petroglyph of the Chandra orbiting observatory, Montana
Kevin and I went to the School of Visual Arts together in NY many moons ago. Its a thrill, and apropo to say the least, to have him agree to be a part of The Rock and Eagle Shop. Kevin has been (hard) working on a project of great patience and originality, traveling for over a year across the country carving images of technological advances and local imagery into massive rocks - taking symbols of mankind's progress and lifstyle and using man's oldest and most archival method of communication to communicate it. He's also liberated himself from a bogged down life in New York by getting commissions from people he meets during his travels, making custom petrogylphs for them that resonate their own lives/identity in large rock faces on their properties. To say his artwork is the kind that will keep on giving is an understatement.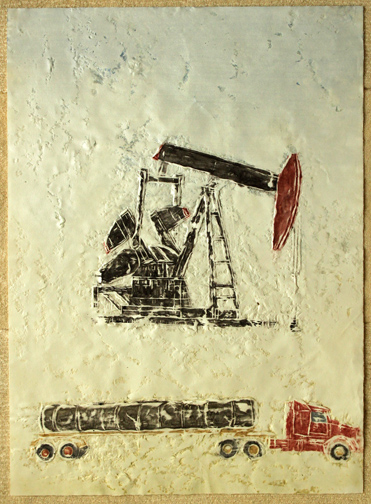 An impression from petroglyph in Kenmare, ND
Peruse his website, click here, and support his endeavors. The impressions he makes from the carvings themselves are for sale and would be a meaningful record of this worthy project.

click here for a great article about his work.
If only I could afford to have him ship a 2 ton petroglyphed boulder to Eagle Rock for the shop, but we'll work something out.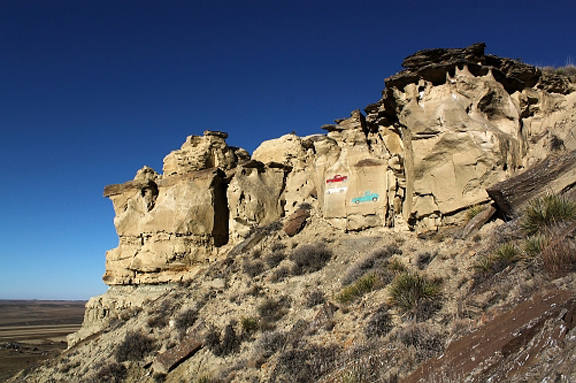 Pickup petroglyph in the Sumatra Hills, Montana
February 12th